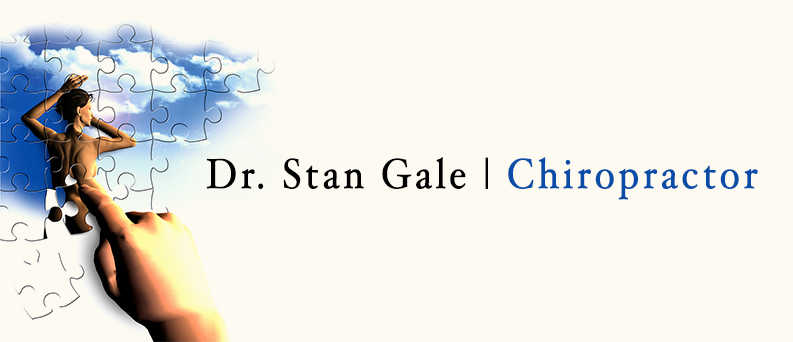 "It's Time To Get Your Health Back Together."
Call Us: 1 (323) 663-7736
Open Until 9:00 PM.
Since 1986, Top-Rated Los Angeles Chiropractor, Dr. Stan Gale has been fulfilling his purpose of seeing patients achieve higher health levels.
Everybody wants to have more energy and vitality – free of pain and concern. But there are barriers to health that are seldom known or understood. Here you're asked questions – time is spent so that Los Angeles Chiropractor, Dr. Stan Gale truly understands what you're experiencing. Any clue possible is inquired about.
Following your thorough consultation, you're then educated in simple terms the basics of human body function – so you'll understand the following (and one of the most exciting) step.
Next, your body gets asked the questions – you immediately see and perceive what's happening as the function of your body is checked systematically, painlessly, and thoroughly.
Most people marvel when it's their turn to learn how the body works, to see if improvement is possible, and how it may be achieved. Discover the barriers to natural, vibrant health. Receive safe and effective personal care to dissolve these barriers so you can enjoy your life into the future.
Read Dr. Stan Gale's Outstanding Reviews On Yelp.
Family Health – Pediatric & Prenatal Chiropractor
A vast array of tools regarding fertility, pregnancy, birth, nursing, infants, toddlers, kids, teenagers, all the way up through adulthood and full maturity are available to make life more fun through the natural expression of physical health. Thorough communication along with multi-faceted yet easy testing allows your family's health to flourish.
Los Angeles Sports Chiropractor
Athletes, dancers, musicians, performers all need to be their best. Anything besides feeling great can destroy one's confidence. As Dr. Gale is an athlete himself, he'll help you achieve abundant energy, stamina, range of motion, accuracy, strength, coordination, power, balance, and flexibility, so you can perform at your best!
Achieve your full health potential. If you live in Los Angeles, Echo Park, Silverlake and Glendale vicinity, you are within minutes of receiving top notch care from Dr. Gale. Since most people haven't had the opportunity to spend time with a Doctor that actually helps people become free of back pain, (or headaches, insomnia, digestive issues, fatigue, etc.) and become naturally healthy, we offer an initial consultation which will allow you to express your health concerns and aspirations in detail.
You will be educated about how your body works and the influences that can inhibit your body's ability to maintain itself. The screening includes numerous painless tests will allow you to see how your body is functioning, and where there might be stress that adversely affects your health. At the conclusion, Dr. Gale will personally discuss your goals and options with you. If a referral is required it will be provided. There is no further obligation or commitment.
It's our goal that you truly feel better and have more energy!
Conditions Dr. Stan Gale, Chiropractor Has Successfully Treated
Chronic Pain
Shoulder Pain

Immune System Issues
Autoimmune Disease
Prenatal Chiropractic
Top-Rated Los Angeles Chiropractor, Reviews & Testimonials
"It's not often you run into a genuinely good person and Stan is the man. He's a fantastic chiro and just a good doctor to know. My family, 4 kids and wife have been seeing Stan for over 10 years, he's very good especially for the price."
– Matt G. Altadena, CA
"Dr. Gale is the best chiropractor that I have ever been to. He really takes his time with you and gets to the core issues. I would highly recommend him. I love when I leave I feel great and I also have gained new knowledge."
– E H. La Cañada Flintridge, CA
"I had a terrible headache one day. I went to see Dr Gale and he spent time really finding out where the problem was coming from. He adjusted my neck and back and after the session my headache was gone and I felt great! Very happy!"
– Tracey M. Kagel Canyon, CA
"Dr. Stan Gale is amazing. I have been going to him for over 2 years and I always feel fantastic when I leave. He is so knowledgeable and an amazing chiropractor! The best I have ever been to."
– Aless H. North Hollywood, CA
"I've had shoulder and neck problems for several years and have bounced between different chiropractors, massage therapists, acupuncturists and more. I was ready to explore surgical options until a friend suggested I see his chiropractor first… and I'm so glad I did. Dr. Gale took a lot of time to explain the adjustments and treatments so I could understand them. He also helps you build long-term health goals and put a plan in place to reach them. The office hours are really great if you can't make it there during the day and they're wonderful about finding a schedule that works for you (shout out to Julie and Debbie). Now my neck and shoulder problems are manageable and getting better and better every day. Thank you, Dr. Gale!!!"
– Muni S. Los Angeles, CA
"I could barely walk when I came in today. Now I have my stride back and it feels good to walk. I one session/visit!"
– Jane P. Los Angeles, CA
---
Call Your Friendly Chiropractic Staff, Julie or Debbie To Make an Appointment Today.
1 (323) 663-7736